Your location£ºHome > About usCompany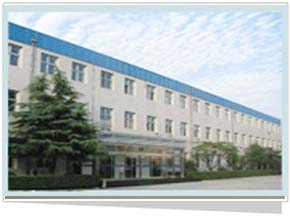 Ruian Machine Factory Located in the China Machinery town - Ruian, is a professional dedicated to the production of inflatable shaft, inflatable sleeve, aluminum guide rollers of the manufacturers, the main products are: key type inflatable shaft, lath type inflatable shaft, inflatable sleeve, widely used in printing machine, coating machine, laminating machine, slitting machine, laminating machine paper and other related machinery and equipment of reeling purpose, products with the machines exported all over the world and win the majority of users of all ages. Enterprises to "create value for the community" for the purpose, to "quality win, service leading the future" concept, to "innovation and development, in good faith to win market" business model.
Xingyuan machinery is composed of a team with strong initiative and sense of responsibility of the outstanding team of professionals, their development of advanced technology industry at home and abroad, and peer status has a profound understanding, has diligently pursuit of their cause, continuous innovation, product development for the most advanced technology, to ensure the products with first-class quality.
Since the company founded, we insist on, abiding by promise and stable quality is the key to winning the favor of users, we refine on quality, commitment to abide by its promise in service, for users to create the greatest value is the ultimate desire of our consistent effort, long-term since the product to the reliability of its quality, economic stability and the use of running, won the majority of users of praise! Warmly welcome new and old customers call, letter and visit our cooperation, we hope that our services for your career brilliant effort, Xingyuan machinery is willing to seek common development with you, create brilliant.